Grow Your Club Using the Fastest Website Builder for Volleyball
Get started easily!
Use Jersey Watch to take your online presence to the next level! Start building your website in just a few minutes and make customizations as you go.
Custom design
Our webpage templates are built for youth sports and made for busy volunteers. We'll even help you create a custom design and color scheme so your website stands out online.
Lightning fast updates
Making changes is easy and you can share access with other board members and coaches.
Manage All of Your Club Registration & Payments
Our registration features remove the hassle of collecting cash, checks, and paper forms. Build your registration forms and collect online payments for your tryouts, club season, and events. It's simple to add questions, edit your forms, and set prices. Give parents the option to pay club dues in automatic installments. After players register they'll receive email receipts automatically and you'll get notifications with the registrant info. Managing player information is super easy during registration. You can sort by team, uniform size, or any other criteria important to your club. After registration you can export player data to spreadsheets to share with coaches and administrators.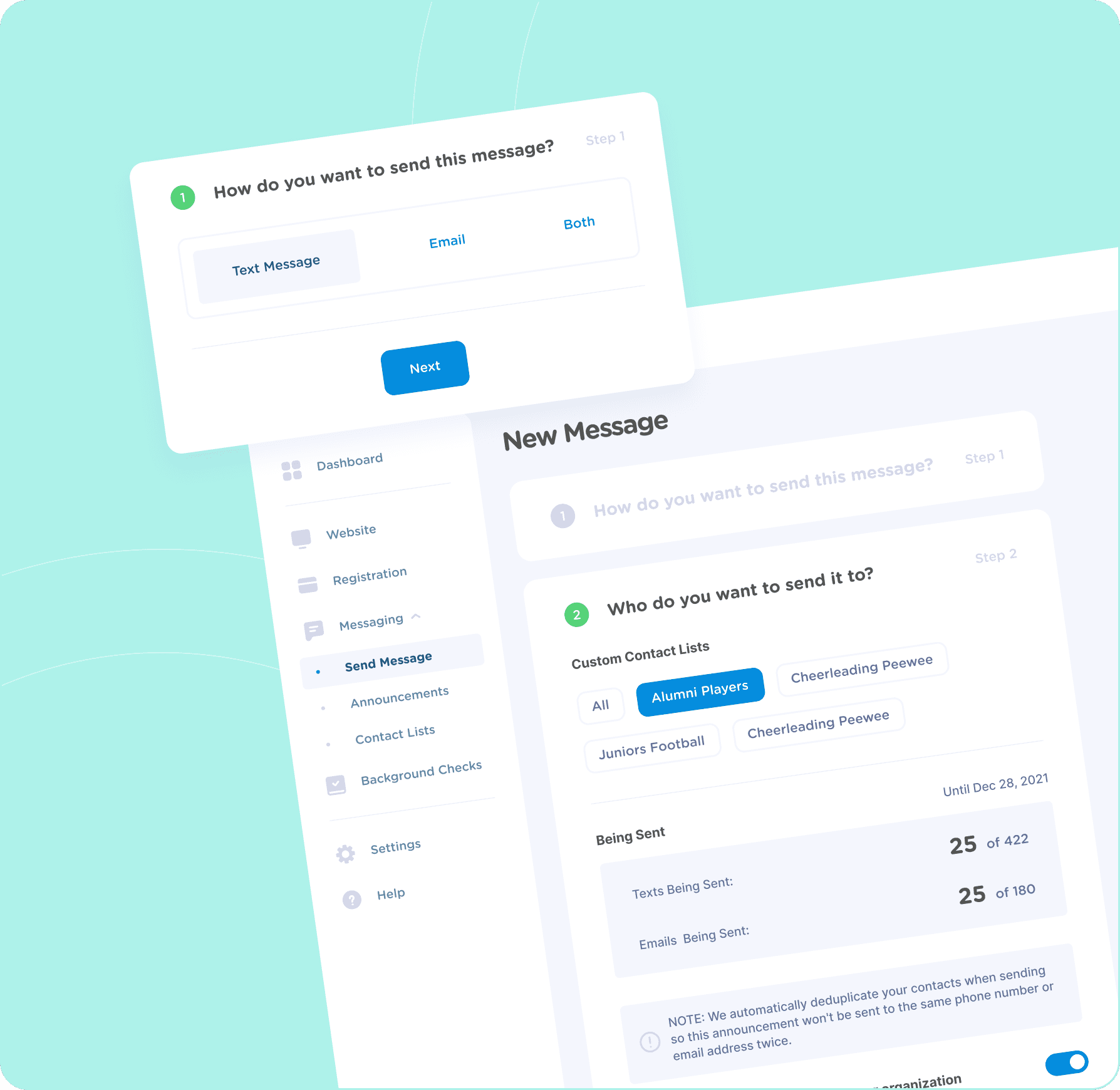 Supercharge Your Club's Messaging
Send all of your volleyball club's notifications from one location. Text or email teams, groups, or your entire club database with just a few clicks. Send bulk messages for tryout results, practice cancellations, tournament announcements. Promote events like camps or fundraisers in seconds without sharing your personal contact information. Organize all of your parent and player contact information in our Contact Manager.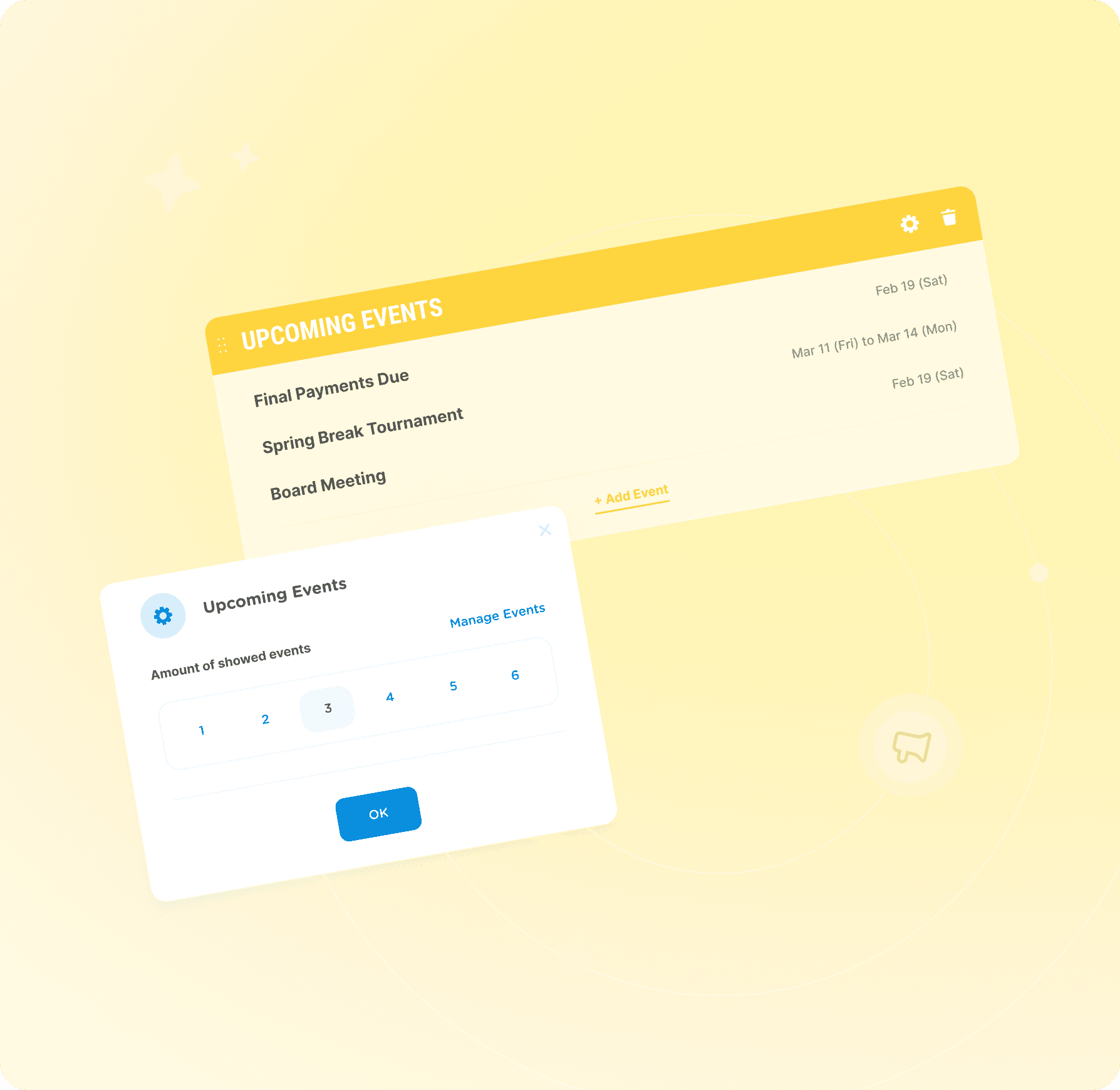 Post Event and Team Schedules Online Easily
Post all of your schedules including tryouts, practices, and tournaments online. Website visitors can sort your events by category. Upcoming events are automatically listed on your club's homepage. Organizing all of your club's events throughout the year has never been easier!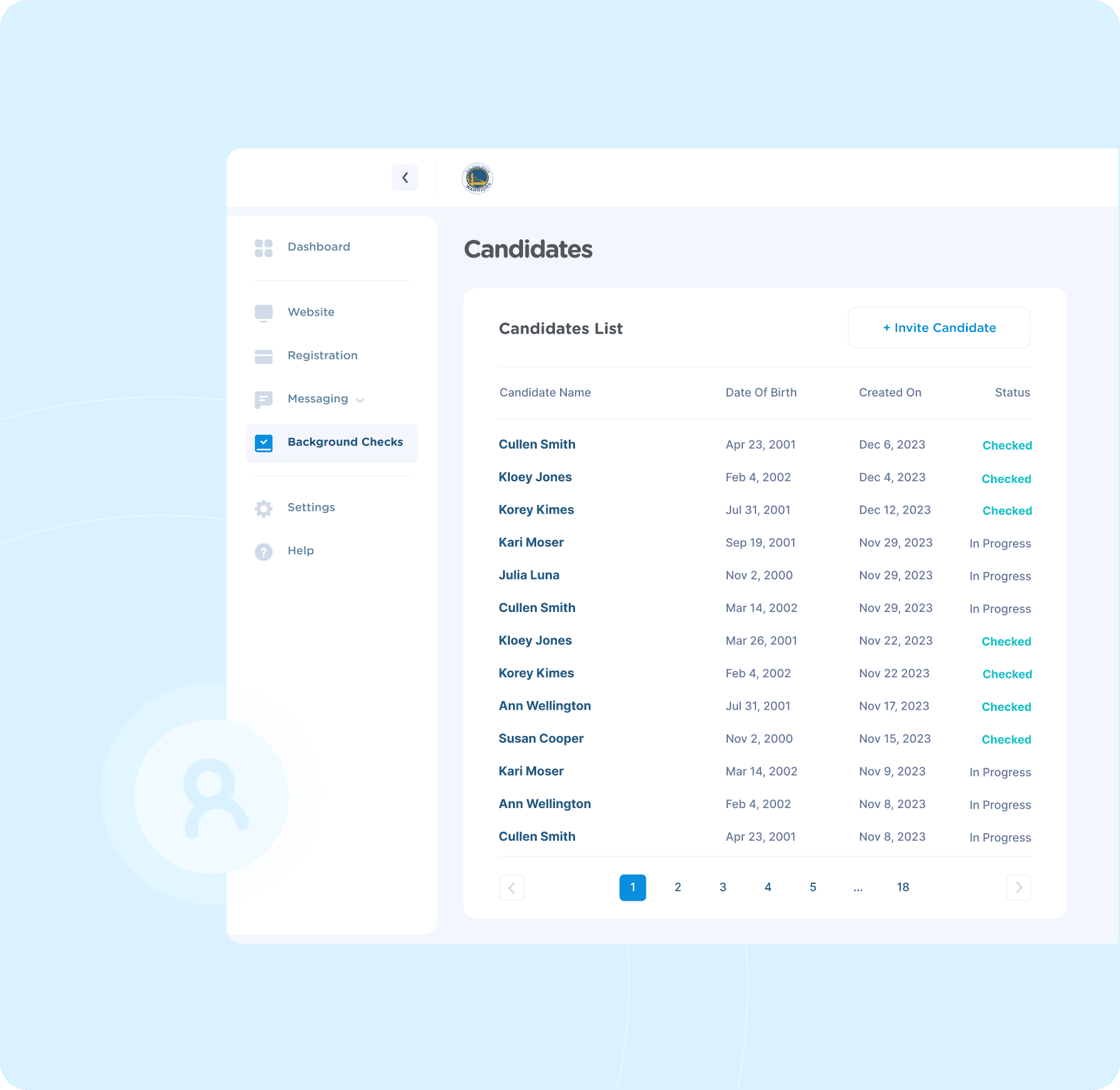 Run Reliable Background Checks on Volleyball Coaches
You can require annual background screenings on your coaches or volunteers each season to keep your club safe. Coaches are invited via email and can complete their background check on a computer or phone. Results can be accessed quickly by administrators.
Award-Winning Customer Support
"Excellent choice for our volleyball club! Simple to use and the support is fantastic! "
"Jersey Watch is very user friendly and simple to use. The support we got at the start of our website was awesome. We always got quick responses on our questions. We highly recommend it!"
"Jersey Watch does such an awesome job with our website. I have used quite a few others but this is by far the best! It's affordable, someone is always there to help if needed and they get things done fast and effectively. "
"Jersey Watch has exceeded all our expectations. Terrific customer service, great price, and perfect layout for our volleyball club."