Build and Manage a Website for Your Track Program
Get started easily!
Use Jersey Watch to take your online presence to the next level! Start building your website in just a few minutes and make customizations as you go.
Custom design
Our webpage templates are built for youth sports and made for busy volunteers. We'll even help you create a custom design and color scheme so your website stands out online.
Lightning fast updates
Making changes is easy and you can share access with other board members and coaches.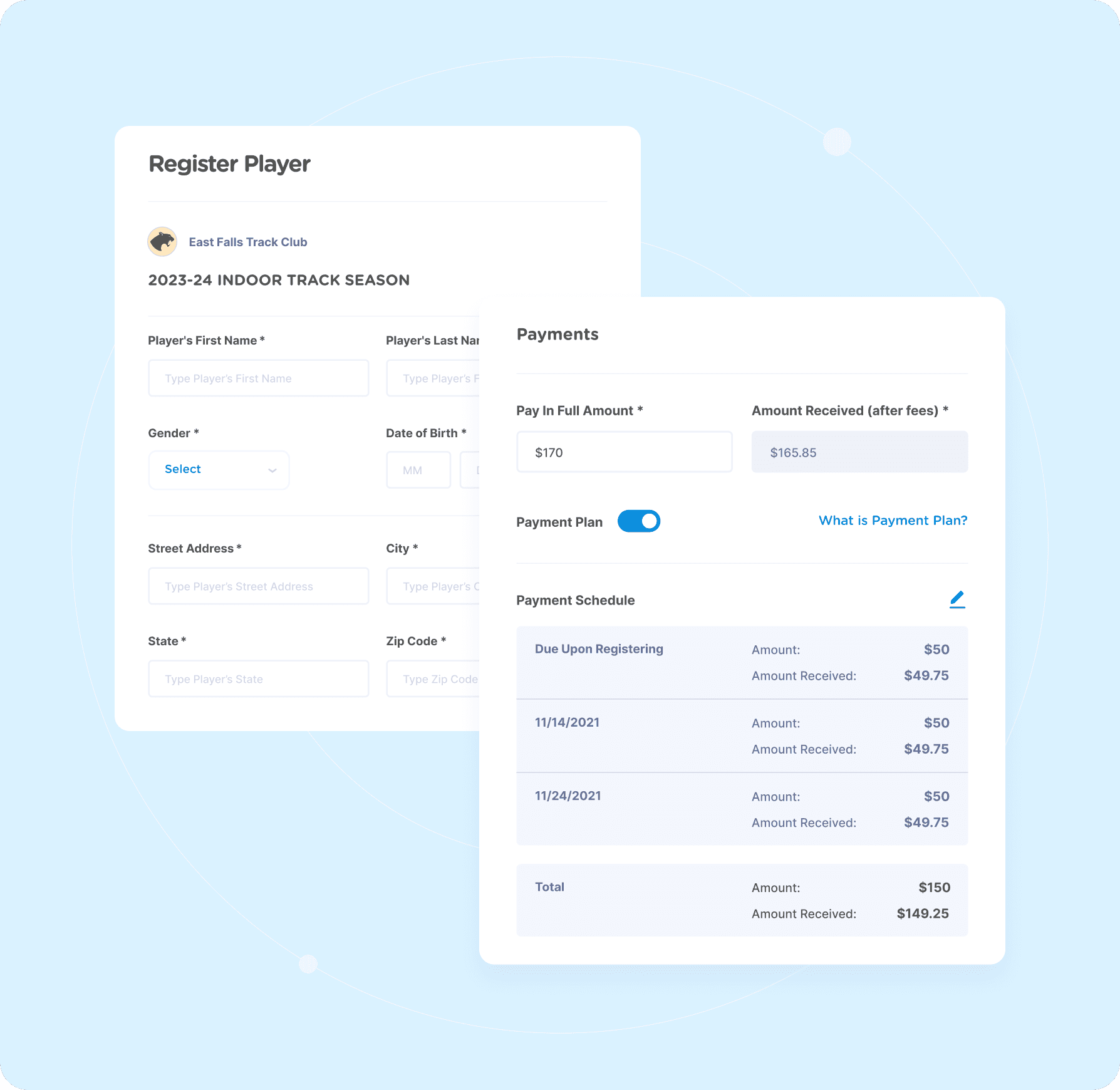 Register Your Athletes and Manage Payments
Our registration features remove the hassle of manual forms and payments. Build your registration forms and collect online payments for your season or events. It's simple to add questions, edit your forms, and set prices. After athletes register they'll receive email receipts automatically and you'll get notifications with the athlete details. Managing athlete information is simple. You can sort by age division, apparel size, or any other criteria important to your track program. You can also export athlete data to spreadsheets to share with coaches and volunteers.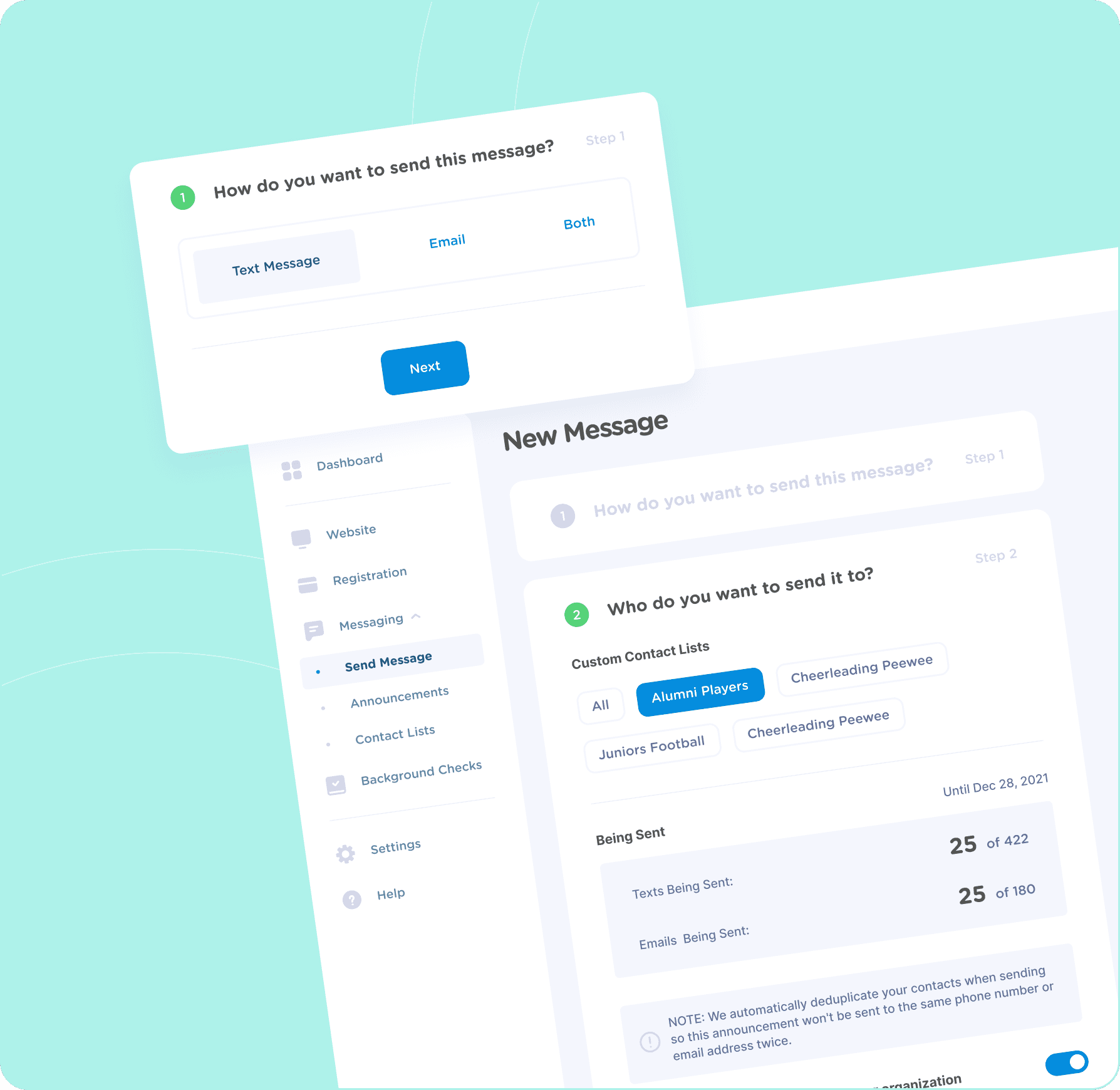 Send Messages to Athletes, Parents, & Coaches
Manage all of your track program's communication from one place. Text or email groups or your entire organization with just a few clicks. Send bulk messages for practice cancellations, event time changes, and urgent weather announcements. Promote events like camps and fundraisers in seconds without sharing your personal contact information. Organize all of your parent and coach contact information in our Contact Manager.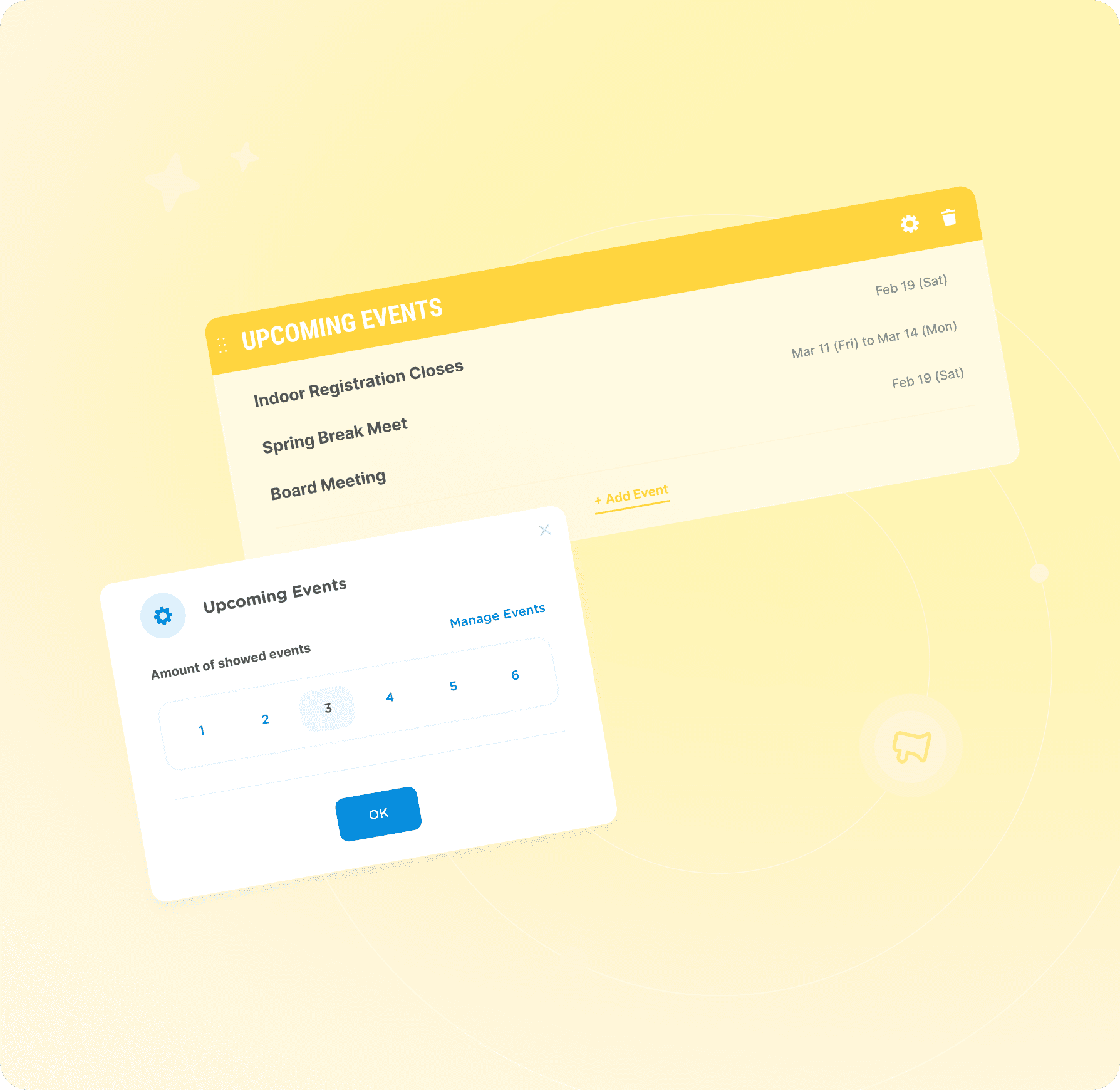 Post Event Schedules in Minutes
Post all of your track & field schedules including meets, board meetings, or fundraisers online. Visitors can sort your events by category. Upcoming events are automatically listed on your website homepage. Organizing all of your preseason, in-season, and postseason events has never been easier!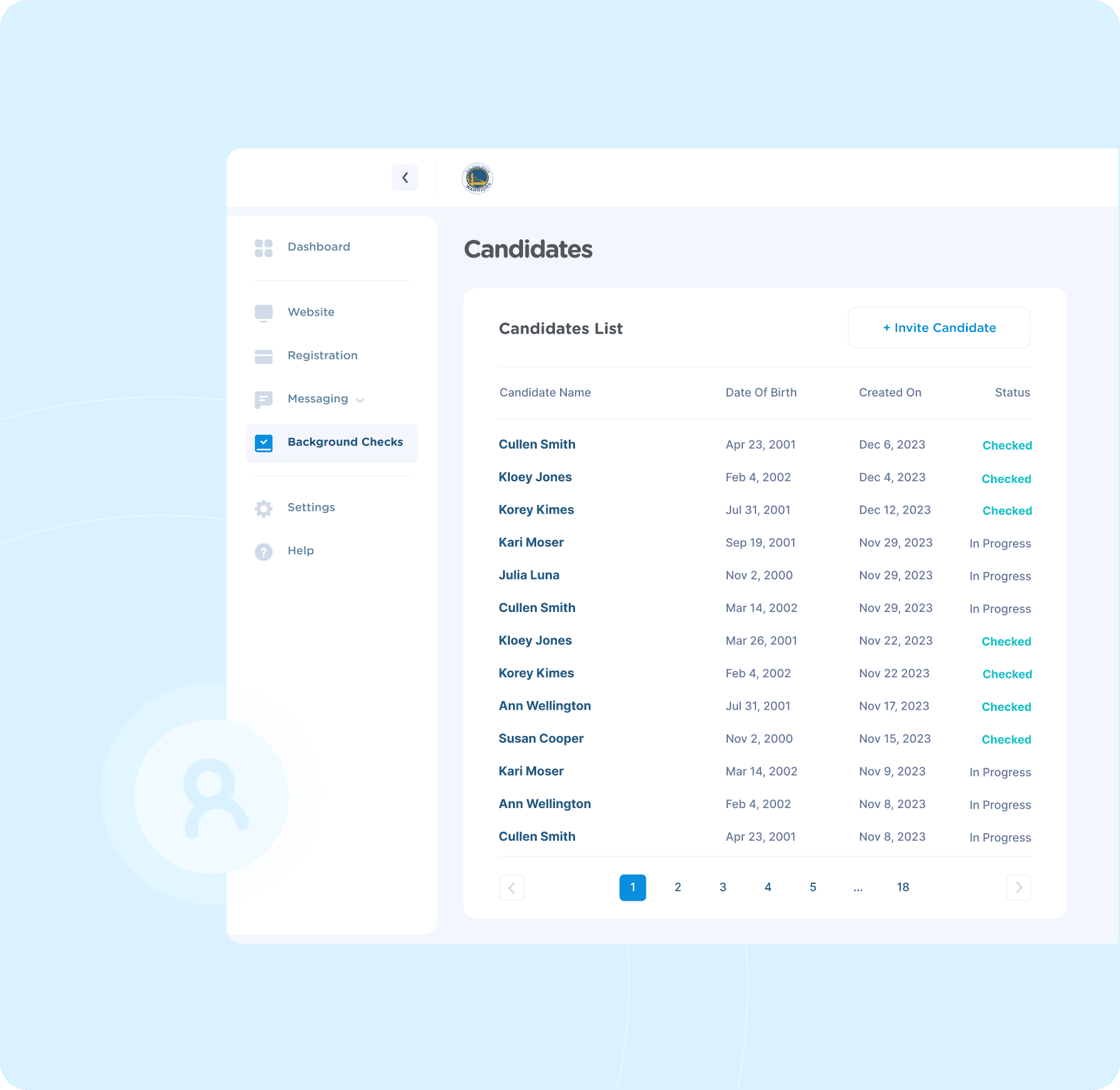 Run Background Checks on Track Coaches
You can require background screenings on your coaches each season to help keep athletes safe. Coaches are invited via email and can complete their background check on a computer or phone. Results can be accessed quickly in your administrator account.
Award-Winning Customer Support
"The Jersey watch website has been monumental in the success of my organization. Their response time has been second to none!"
"The website is easy to navigate and allows me to focus more on my basketball camps! Overall, a great experience!"
"The team at Jersey Watch made the process simple and the website looks amazing. They answered my questions promptly, I highly recommend them."